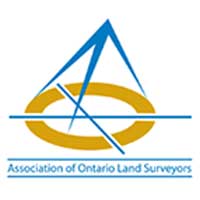 Association of Ontario
Land Surveyors
The Association of Ontario Land Surveyors (AOLS) was established in 1892. It is a self-governing association, responsible for the licensing and governance of professional land surveyors, in accordance with the Surveyors Act. As with all self-governing professions, the AOLS has a responsibility to ensure that the public interest is paramount.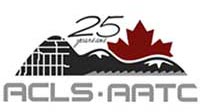 Association of Canada Lands Surveyors (ACLS) Association des Arpenteurs des Terres du Canada (AATC)
The Association of Canada Lands Surveyors (ACLS) is the national licensing body for professionals surveying in the three Canadian territories, in the Federal parks, on Aboriginal reserves, on and under the surface of Canada's oceans.
These people hold the exclusive title of Canada Lands Surveyors (CLS). Surveyors are the experts in the science of measurement and positioning and use these skills to accurately measure the true dimensions of property. This expertise is used to prepare plot plans, real property reports, place boundary markers, and other activities ensuring the accuracy of public property records. Of all the Canadian surveyors associations, the ACLS has the largest jurisdiction, in terms of geographic size; it covers a territory of approximately 10,900,000 square kilometres, which is about seven times the surface area of the Province of Quebec.