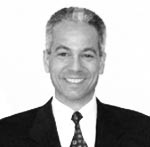 DARIO MIRET
B.A., O.L.S., O.L.I.P.
SENIOR PROJECT MANAGER
Dario Miret has over 20 years experience in the surveying industry and has been with R. Avis Surveying Inc., since 1995.
Mr. Miret is responsible for the supervision and preparation of Condominium plans and Reference Plans. His expertise includes, but is not limited to:
Industrial, Residential Commercial, mixed-use, phased Condominiums and Townhomes
Strata Reference Plans associated with complex developments.
Mr. Miret has registered over 300 Condominiums in the GTA and surrounding area.
Mr. Miret has an undergraduate degree from the University of Toronto and was commissioned as an Ontario Land Surveyor in 1997.