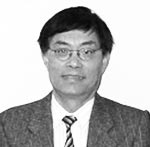 GEORGE C.M. LO
B.Sc., O.L.S., O.L.I.P.
GENERAL MANAGER
George Lo has over 30 years experience in the surveying industry and has been with R. Avis Surveying Inc., since 1988.
Mr. Lo is responsible for the supervision and preparation of all cadastral surveys within the office.  His expertise includes, but is not limited to:
Topographical Survey Plans.
Surveyor's Real Property Reports.
Construction Surveys.
Reference Plans.
Plans of Subdivision.
Mr. Lo has a Bachelor of Science from the University of Toronto and a Survey Technician Diploma from George Brown College.
Mr. Lo was commissioned as an Ontario Land Surveyor in 1990.