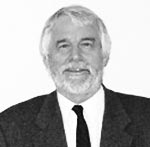 R.J. VISSER
O.L.S., O.L.I.P., C.L.S.
PROJECT MANAGER
Mr. Visser has over 38 years experience in the land surveying industry in Canada specializing in Condominiums, Plans of Subdivision, boundary and land development surveys and land development planning.
Mr. Visser graduated from Ryerson in 1969 specializing in Land Surveying and earned his commission as an Ontario Land Surveyor in 1975.
In 1981 he also qualified as a Canada Land Surveyor.
Professional Affiliations:
Member of the Association of Ontario Land Surveyors.
Member of the Association of Canada Land Surveyors.